STI Information
Sexually transmitted infections, or STIs, are extremely common in the United States and are very contagious. They can be spread through any form of sexual contact (i.e. vaginal, oral, or anal sex), and can also be passed through contact with skin, genitals, mouth, rectum, or body fluids.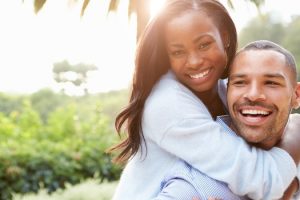 Though STIs do not always have visible symptoms, they can cause your body harm, and in some cases even death. If treatment is received early enough, symptoms like vaginal discharge or pain may be avoided.
Bacterial STIs can be treated and cured with antibiotics. However, viral STIs cannot be cured, although you may receive treatment for symptoms.
Bacterial STIs:
Gonorrhea and Chlamydia
Gonorrhea and chlamydia frequently occur at the same time, and often show no symptoms. However, symptoms that may occur include:
Discharge
Painful urination
Pelvic or abdominal pain
Non-menstrual bleeding
Red or swollen vulva
Sore throat and/or fever
Swollen lymph nodes
Burning/itching vaginal area
You and your partner must be treated with antibiotics, and should avoid any sexual contact while being treated. Women who do not receive treatment are subject to contracting PID (pelvic inflammatory disease) which can cause infertility.
Syphilis
Syphilis most often shows no symptoms, though sometimes can appear as a painless sore at the location of the infection, or as warts or skin rash. Sores can be found around the mouth or in/on the genitals, vagina, anus, or rectum. Syphilis is spread through contact with any of these symptoms. It can be easily treated in its first stages, but without treatment it may continuously affect you for years.
Trichomonas:
Trichomonas vaginitis is a microscopic parasite spread through sex and often not accompanied by any symptoms. However, if you do have symptoms, they may include vaginal discharge, itching, or redness.
Viral STDs
Human Papillomavirus
Many types of human papillomavirus (HPV) are known, some of which are associated with a  high risk for progression to cancer of the cervix, vagina, vulva, anus and penis. Only a few of these types of HPV show symptoms, usually in the form of warts in the genital area for both men and women. The warts may disappear on their own, but they can be treated by your physician. A vaccine to prevent some of the HPV types most associated with cancer is available.
Genital Herpes 
Genital herpes is a viral disease that appears as sores on or around the genital area. Treatment, though available for symptoms, does not get rid of the virus itself, making this STI very easy to spread unknowingly. Sexual contact should be avoided while symptoms are present.
Human Immunodeficiency Virus
HIV is a sexually transmitted disease that causes acquired immunodeficiency syndrome (AIDS). This virus is spread through blood or semen that enters the blood stream, and it immediately attacks the body's immune system. There is no cure for HIV, but treatment may prevent AIDS.
Hepatitis
Hepatitis B and Hepatitis C are viruses that infect the liver and can be spread through sexual contact and any kind of contact with the bodily fluids of an infected person.
Hepatitis B can be vaccinated against, but Hepatitis C cannot.
Protecting Yourself
You may be at increased risk of getting an STI if you have had more than one partner or have had a partner who has had more than one partner, have had intercourse with someone who has an STI, have used intravenous drugs or if your partner uses intravenous drugs, or if you have a history of STIs.
To protect yourself from getting an STI, limit your number of sexual partners, use latex condoms, avoid risky sexual activities, and consider getting vaccinated.
If you think you might have an STI, call our office and schedule an appointment to be seen by one of our providers.