Pregnancy Information
Pregnancy can be both exciting and confusing, especially if it is your first time becoming pregnant. Your providers at Moscow-Pullman OB/GYN will work hard to ensure that you have a safe, healthy pregnancy, and will answer any questions or concerns you may have throughout your pregnancy.
The very first step you should take is confirming that you are really pregnant. There are several signs of pregnancy that should not be overlooked if you have been sexually active:

Missed or late period
Non-menstrual cramping
Nausea
Swollen/tender breasts
Food craving
Head aches
Frequent urination
Spotting
Back aches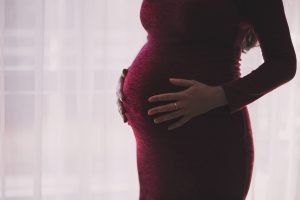 If you are experiencing any of these symptoms following sexual activity, make sure to contact your gynecologist.
Morning sickness is a very common symptom of pregnancy. Usually, the nausea and/or vomiting will not affect the baby, though it does become a more serious issue if you are unable to keep anything down and have begun to lose weight.
Be sure to sit up slowly from bed and get plenty of fresh air. If your morning sickness starts to become more severe, please talk to your physician at Moscow-Pullman OB/GYN.
For more information on a host of pregnancy issues, please click here.