Glucose Tolerance Tests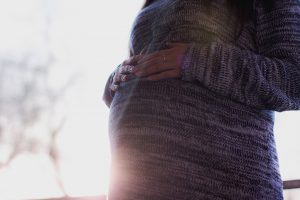 Glucose is a type of sugar that the body uses for energy. An oral glucose tolerance test (OGTT) is a test that analyzes our body's ability to turn the sugar into energy and can be used to diagnose diabetes.
1 Hour Test
You will receive drink and lab orders at your routine OB visit.
1 ½ hours after eating, drink the entire 50 gram glucola drink.
Be at the lab 30 minutes after finishing the glucola. This way you are at the hospital on time for your blood work, which will occur 1 hour after drinking the glucola.
Make sure to tell the receptionist at the front desk what time you finished drinking the glucola.
3 Hour Test
You may need to have the 3 hour glucose test if your 1 hour test was abnormally high or if your doctor would like additional testing.
Upon arrival at the hospital, your blood will be checked for a fasting glucose level. Then you will be asked to quickly drink a liquid containing glucose. Your blood will be drawn at 1, 2, and 3 hours.
Do not eat, drink, smoke, or exercise strenuously for 12 hours before the first blood sample.
Remember to tell your doctor about all prescription and nonprescription medications you are taking, as your doctor may advice that you stop taking some before the test.
This test may take up to 4 hours. You will be asked to sit quietly during the test to avoid any kind of activity interfering with the results.
Do not eat during the test. You may only drink water.